PARD NV007s: Explore beyond daylight
PARD's most recent product, the NV007S, is a high-end rear-mounted night vision unit introduced as part of the 007 series. Before we take a deep dive into the specifications of the unit, we must answer a necessary question.
Why do you need rear mounted night vision?
The obvious benefit is that it allows you to make better use of your day optic at night. The inconspicuous but prime benefit of such a unit is that rear mounted units have virtually no effect on the existing zero of the rifle since these add-ons are in essence a simple screen used to show us the current sight of your rifle scope.
With every advantage comes a disadvantage. The same is true for this unit. While the add-on will have no effect on the existing zero of the rifle it will demand more distance between the scope and the users eye.
Why choose the PARD NV007S?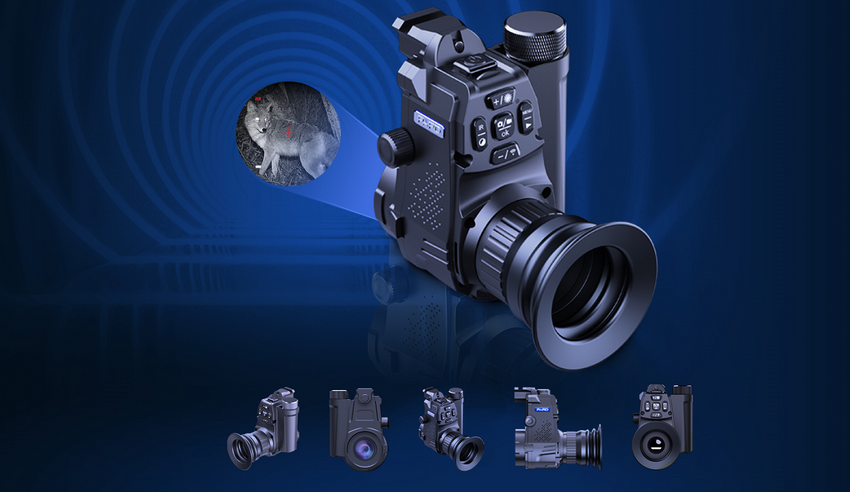 Ultra-compact design
The first reason is directly linked to the disadvantage that accompanied every rear mounted add-on that is increased distance between the eye and the scope. The NV007S tries it's very best to solve this problem. By placing the battery vertically instead of horizontally the NV007S occupies less space and therefore reduces the distance which is otherwise considered standard with a rear mounted add-on.
 The NV007s has an ultra-miniature design, compact body, with a total length of only 96mm. The NV007s can fit right into your pocket and is very easy to carry. The clip-on operation is controlled with five buttons. It's very user friendly allowing easy selection between options during use. When shooting there is no need to change your shooting posture as the device is designed to attach and work well with most rifle scopes
Quick mount capability
The NV007s is so compact that you can put it inside your pocket while you hunt during the day. As soon as it gets dark you can turn your day riflescope into night vision scope within 1 second only. This sight already comes with a scope ring mount attachment and it's quick to install and assemble. There is no need to remove it from your rifle scope during the day. This clip-on works as a day and night vision attachment. Unlock limitless potential at night.
Low Light Clarity
The glass clarity on the NV007s is super clear and has outstanding performance in low light environments. You can experience night time sensitivity with better colors and sharper details. The NV007s can also be used during the day and is able to record stills and videos regardless of whether it is day or night and you get high-definition full color video recording. Images are smoother and have more detail. Another benefit is the device has a total magnification of 4x-14x. Zoom in on your target up to 14x times to improve aiming visibility. After taking your pictures, you can view magnified HD pictures without distortion. After a big day out hunting, you can share high resolution images of your outdoor adventures on social media using the built in Wifi. With its built-in Wifi, you're able to view your recording on your phone or tablet. The battery life that lasts up to 8 hours.
Eye Relief & Eye piece
The NV007s has unlimited eye relief to ensure that you'll always get the perfect view always. The larger rubber eye cup can protect your eyes during observation, buffer the impact of recoil caused by the rifle scope and allows users to experience more eye comfort during observation. Plus, you never have to worry about the light from the screen display scaring off prey because the rubber eye piece also prevents the leakage of light, which is convenient for concealed observation. The sight also has a standby mode, the eye display will shut off to prevent screen glare. This will assist you in keeping your prey in sight.
Unlock more features
The NV007s features a 350M Infrared IR light that improves night vision and enhances the focusing effect. The 850nm wavelength is brighter and allows you to see much further. The 940nm band, without red exposure is suitable for concealed observation. The device has 6000J recoil resistance and can withstand the recoil of various high caliber rifles or shotguns and is equipped with an anti-shock performance, suitable for all kinds of rifles. The unit also features self-activated intelligent recording. You can record all your shots while on the hunting field. By turning on the self-activated recording, the device will automatically record in 20 second intervals when it senses the recoil from the shot and the video footage will be saved on the TF card. Another great benefit of the NV007S is that it has qualified for full submergence for up to 30 minutes and is IP67 rated which means it has strong protection in severe weather conditions such as heavy rain and moist weather.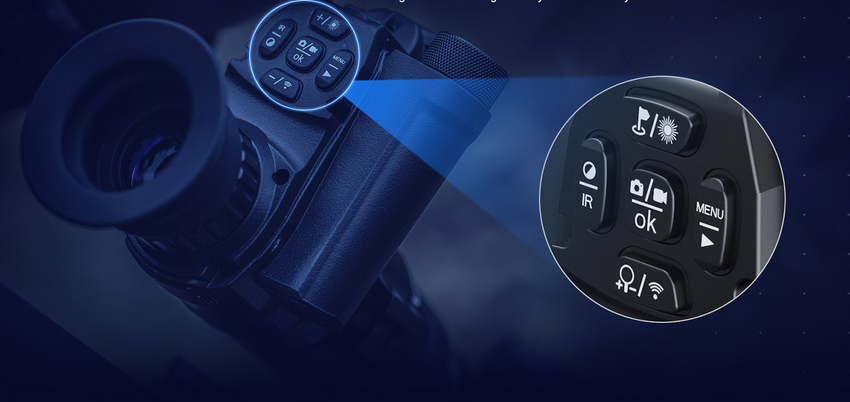 All in all, the NV007S is a versatile and top tier rear mounted add-on and is a great option to convert your conventional day optic to night vision. This is a great addition to PARD's previous models such as the NV007A and NV007V.
---